Glendyne Gerrard
Glendyne Gerrard has been Director of Defend Dignity since 2010.  She leads with a passion for the church and individuals to be involved in standing in justice for marginalized women in Canada.   She continues to learn from a growing number of survivors of exploitation.  Glendyne has served as the National Director of Women's Ministries and has served as a pastor in the Christian and Missionary Alliance family of churches. Glendyne lives in Oakville, Ontario with her husband Douglas who is Executive Vice President of the C&MA.
Read "How a Pastor's Wife Defends the Dignity of Women Who Are Prostituted", an article in Faith Today about Glendyne Gerrard and the work she does with Defend Dignity!
Read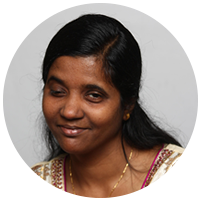 Annie Vinodhini
Annie joined as Administrative Assistant for Defend Dignity in April 2017 and is currently on maternity leave. She comes from the hot and humid land of India. A social worker by profession, she has worked in various non-profit organizations handling Adoptions, Tsunami response and Children's Help Lines in India and Canada. She has also completed an internship in Maryland, USA on Developmental Disabilities. Annie, her husband Denver and daughter Anna have lived in Canada since 2015. Annie was a stay-at-home mom until she felt God was leading her to work with Defend Dignity. She is passionate about the work of Defend Dignity and strongly believes that it is possible to end Sexual Exploitation in Canada.
Arlene Stinson
Arlene is the Coordinator of Research and Strategic Development for Defend Dignity. God's call to break the yoke of oppression is what motivates Arlene in this work. She is married to Edwin, and they have three daughters, a son-in-law, and three adorable grandchildren. Arlene resides in Regina, where she has worked in human services for many years. 
Beatrice Wallace
Beatrice has lived a life of survival; abandoned by her birth parents and then later by her adoptive mother. Beatrice learned to fend for herself. Abusing drugs and alcohol gave her a way to flee, to forget the pain of rejection, sexual exploitation, and abuse she suffered while living on the streets.
In the early 2000s, desperately longing for change in her life. Beatrice cried out to God for help and he lovingly intervened in a miraculous way. With the encouragement from people at a local church, Beatrice developed a personal relationship with God and began the journey of healing from the abuse and addictions that had for so long controlled her life.
Beatrice has been a part of the Defend Dignity team since 2011.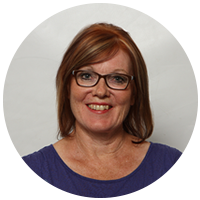 Julia Ellergodt
Julia has been a member of the Defend Dignity team since its inception. Being involved with an organization that is relevant & effective in addressing the issues that surround sexual exploitation is a high value for her. One of her roles on the Defend Dignity team is to assist in the production of video promotional materials. She loves warm tropical climates (who doesn't?), & is smitten by her 2 wonderful grandchildren! Julia currently resides in Moose Jaw, SK, where her & her husband Bruce own several businesses.
Tyrone McKenzie
Ty McKenzie was raised a prairie boy, has lived in all of the western provinces and now makes his home in Saskatoon, Saskatchewan. He is married to Karen, a music and band teacher in the inner city and has three kids – Kayla, Tiess and Layne.   In his role as Resource Developer for Defend Dignity, Ty is passionate about linking justice ministry with the local church as we work together to put an end to sexual exploitation across Canada. His dream is to see men stand together with integrity and strength to lead in this area. Ty has served on the Advisory Team since 2010.   In addition to his love of music, Ty also loves basketball and hot sauce.
Debbie Pond
Debbie's passion and commitment to supporting vulnerable and marginalized people has led her to travel down varied paths in her life's journey. Debbie was actively involved in volunteering in the many communities where she served during her 35 year (retired Oct 2013) career as an RCMP Officer. As member of Defend Dignity's Leadership Team, Debbie brings her experience as a front line officer and her fervent desire to advocate for change. Debbie is one of the founding members and Chair of the Board of Directors of u-r home, a not for profit organization, whose vision is to establish safe homes in York Region for victims of human trafficking. Debbie's passion for teaching led her to serve on four volunteer mission trips to Africa. Debbie is single, but her 13 nieces and nephews ensure that her life is never dull. Debbie loves to travel, garden, bake, and read a good book while enjoying a good cup of "King Cole"…tea!
Luke Wahl
Luke joined the Defend Dignity team in 2016 and is the current rookie. Luke has a desire to call the church and men in particular to step up and defend the victims of human trafficking. He is blessed to serve with Defend Dignity and to be a part of their outstanding ministry. He hopes to see and be a part of pornography's heavy decline and demise in the future. Travel to all the continents, getting a scuba license, and hiking the west coast trail are all on Luke's bucket list. Social work is where Luke finds himself these days. However, he plans to go into law enforcement once he decides to settle down.