Glendyne Gerrard
Glendyne Gerrard has been Director of Defend Dignity since 2010.  She leads with a passion for the church and individuals to be involved in standing in justice for marginalized women in Canada.   She continues to learn from a growing number of survivors of exploitation.  Glendyne has served as the National Director of Women's Ministries and has served as a pastor in the Christian and Missionary Alliance family of churches. Glendyne lives in Oakville, Ontario with her husband Douglas who is Executive Vice President of the C&MA.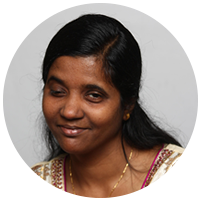 Annie Vinodhini


Annie joined as Administrative Assistant for Defend Dignity in April 2017. She comes from the hot and humid land of India. A social worker by profession, she has worked in various non-profit organizations handling Adoptions, Tsunami response and Children's Help Lines in India and Canada. She has also completed an internship in Maryland, USA on Developmental Disabilities. Annie is married to her husband Denver and they have two children, Anna and Amy. Annie was a stay-at-home mom until she felt God was leading her to work with Defend Dignity. She is passionate about the work of Defend Dignity and strongly believes that it is possible to end Sexual Exploitation in Canada.
Arlene Stinson
Arlene is the Coordinator of Research and Strategic Development for Defend Dignity. God's call to break the yoke of oppression is what motivates Arlene in this work. She is married to Edwin, and they have three daughters, a son-in-law, and three adorable grandchildren. Arlene resides in Regina, where she has worked in human services for many years. 
Hennes Doltze
Hennes Doltze is a program manager with the Salvation Army Correctional and Justice Services – Winnipeg, Manitoba. He works with men who have exploited vulnerable people for sex or who have been abusive towards their intimate partner. He believes that in order to create safety and security for women it is essential to work with men to combat sexual exploitation and domestic violence. He has a strong interest in social justice and advocacy and has held various positions in probation, child welfare and the mental health field in Canada as well as in Germany. Hennes is married to Sarah and they have three children.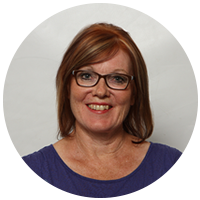 Julia Ellergodt
Julia has been a member of the Defend Dignity team since its inception. Being involved with an organization that is relevant & effective in addressing the issues that surround sexual exploitation is a high value for her. One of her roles on the Defend Dignity team is to assist in the production of video promotional materials. She loves warm tropical climates (who doesn't?), & is smitten by her 2 wonderful grandchildren! Julia currently resides in Moose Jaw, SK, where her & her husband Bruce own several businesses.
Tyrone McKenzie
Ty McKenzie was raised a prairie boy, has lived in all of the western provinces and now makes his home in Saskatoon, Saskatchewan. He is married with 3 children. In his role on the team, Ty seeks to involve men in the work of ending sexual exploitation in Canada. His dream is to see men stand together with integrity and strength to lead in this area. Ty has served on the Advisory Team since 2010. In addition to his love of music, Ty also loves basketball and hot sauce.
Debbie Pond
Debbie's passion and commitment to supporting vulnerable and marginalized people has led her to travel down varied paths in her life's journey. Debbie was actively involved in volunteering in the many communities where she served during her 35 year (retired Oct 2013) career as an RCMP Officer. As member of Defend Dignity's Leadership Team, Debbie brings her experience as a front line officer and her fervent desire to advocate for change. Debbie is one of the founding members and Chair of the Board of Directors of u-r home, a not for profit organization, whose vision is to establish safe homes in York Region for victims of human trafficking. Debbie's passion for teaching led her to serve on four volunteer mission trips to Africa. Debbie is single, but her 13 nieces and nephews ensure that her life is never dull. Debbie loves to travel, garden, bake, and read a good book while enjoying a good cup of "King Cole"…tea!
Stacey Schwartz
Stacey's career has taken place in various human service sectors; focusing on supporting vulnerable and marginalized individuals.  Her experience in non-profit management, fundraising, classroom facilitation, executive board engagement, and community collaboration serves as an asset in connecting communities to resources and advocacy specific to sexual exploitation.
Jacqueline Eboh
Jacqueline is a McMaster graduate where she did her undergraduate degree in Justice, Political Philosophy and Law. Since graduating Jacqueline has had the opportunity to both research and work with victims of human trafficking. Jacqueline has partnered with Defend Dignity because of her passion to end sexual exploitation in Canada.